Taneční studio Light: Žirafy netančí
Neděle 23.4. / 17:00 / Pro děti / KD Mlejn
Interaktivní taneční představení pro děti, jejich rodiče a učitele.
Zákon džungle je neúprosný. Když někdo v džungli vypadá "jinak" – společenství zvířat to řeší po svém. Ještěže jsme lidé a umíme to lépe!
Nabízíme dětem příležitost vkročit do pralesa, kde se zrovna koná ples. Kdo chce, stane se součástí příběhu vyprávějícím tom, jak málo stačí, aby se někdo cítil vyřazený a méněcenný. Děti se stanou partnery zkušených profesionálních herců, tanečníků a hudebníků, aby na vlastní kůži zažily dobrodružství, které je metaforou lidské společnosti.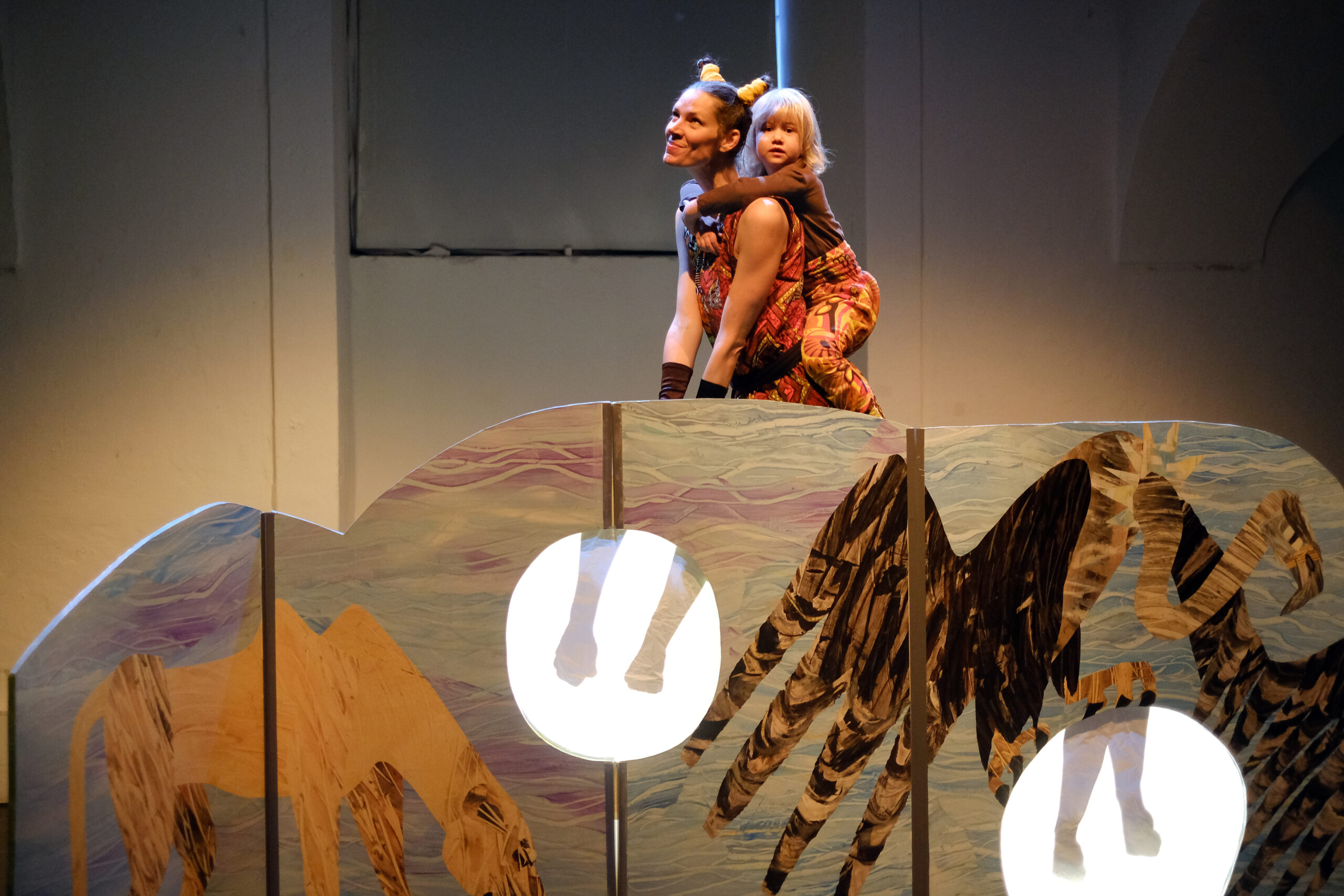 Scénář a režie: Lenka Tretiagová a kolektiv
Hudba: Ondřej Galuška
Ilustrace: Ondřej Lipovský
Kostýmy: Lubica Bábek Melcerová
Hrají: Čtvrtník Jan, Kašparová Salay Eliška, Kozubková Jana, Vích Sebastián, David Králík/Eva Stará
V dětských rolích: Bábková Karla, Glos Eduard, Horová Adéla, Kupčík Josef, Součková Kateřina, Novotný Josef, Galuška Radovan, Solarová Natálie
Light design: Filip Horn