Tomáš Podrazil a Studio Damúza: Fimfárum
Pondělí 4.4. / 9:00 / Pro děti / KD Mlejn
Představení se koná v rámci Festivalu sólové tvorby pro děti a mládež 2022.


Loutková pohádka pro celou rodinu na motivy slavné knihy J. Wericha.

..a co to vlastně je, to "fimfárum"?

Fimfárum je proutek, který je jen o chlup tenčí než ta nejtenčí rákoska, který se vejde do holínky. Pokud se jím jednou švihne, všechno v jeho okolí ztuhne a znehybní jako na obrázku. Nepohne se, dokud se jím nešvihne podruhé. Existoval pouze jeden a ten měl čert…

Werichova vila vám přináší novou loutkovou inscenaci: Fimfárum, ve které uvidíte 3 pohádky ze slavné knihy Jana Wericha. Těšit se můžete na malinkatého Palečka a Sněhového žrouta, Čertovské Fimfárum a jednu pohádku do třetice , jak už tomu v pohádkách bývá.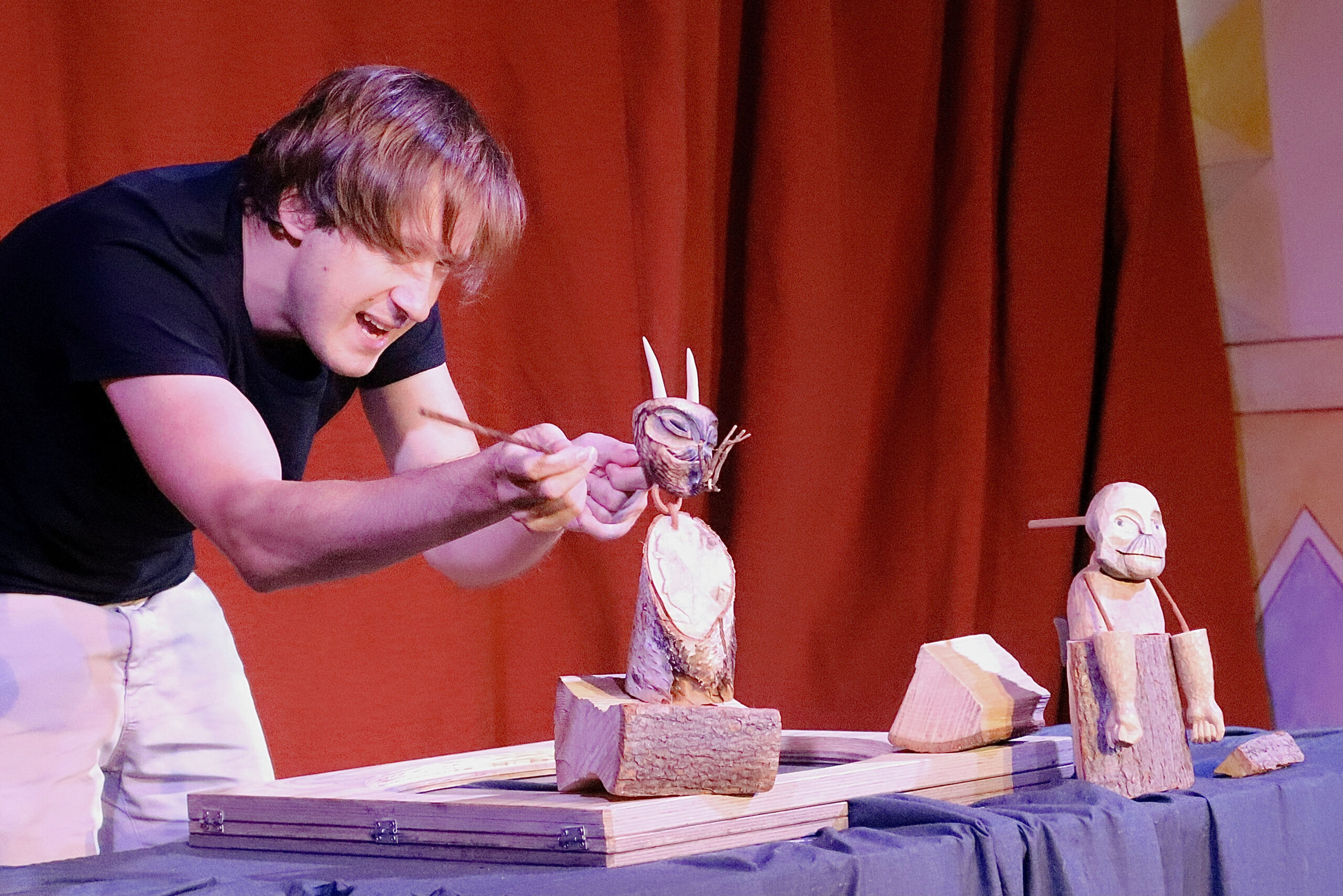 Délka představení: 40 minut
Scénografie: Tereza Černá
Koncept, hraje: Tomáš Podrazil
Knižní předloha: Jan Werich

Projekt vznikl s laskavou podporou Hlavního města Praha, MKČR a Nadace Život umělce.