Hvězdička pro Mikuláše (1)
Neděle 5.12. / 17:00 / Pro děti / KD Mlejn
Proč je v pekle oheň a na nebi hvězdy? A není andělům tam nahoře zima? To se dozvíte na dobrodružné výpravě, která v podvečer 5. prosince zavede vaše malé až k samotnému Mikuláši. Pohádkovým nebem i pekelným podzemím, kde andělé létají vzduchem a čerti přikládají pod kotlem i vzhůru nohama, vás provede moudrá sova a černý havran. Ale pozor, nebude to jen tak. Každý malý dobrodruh musí splnit tajný úkol, který mu přímo do oušek našeptají naši průvodci z ptačí říše. Tak si nezapomeňte umýt uši.  
Pohádkový příběh na vlnách tajného rádia budeme malým i velkým divákům vysílat pomocí sluchátek. Na konci cesty čeká na každého malého dobrodruha nadílka.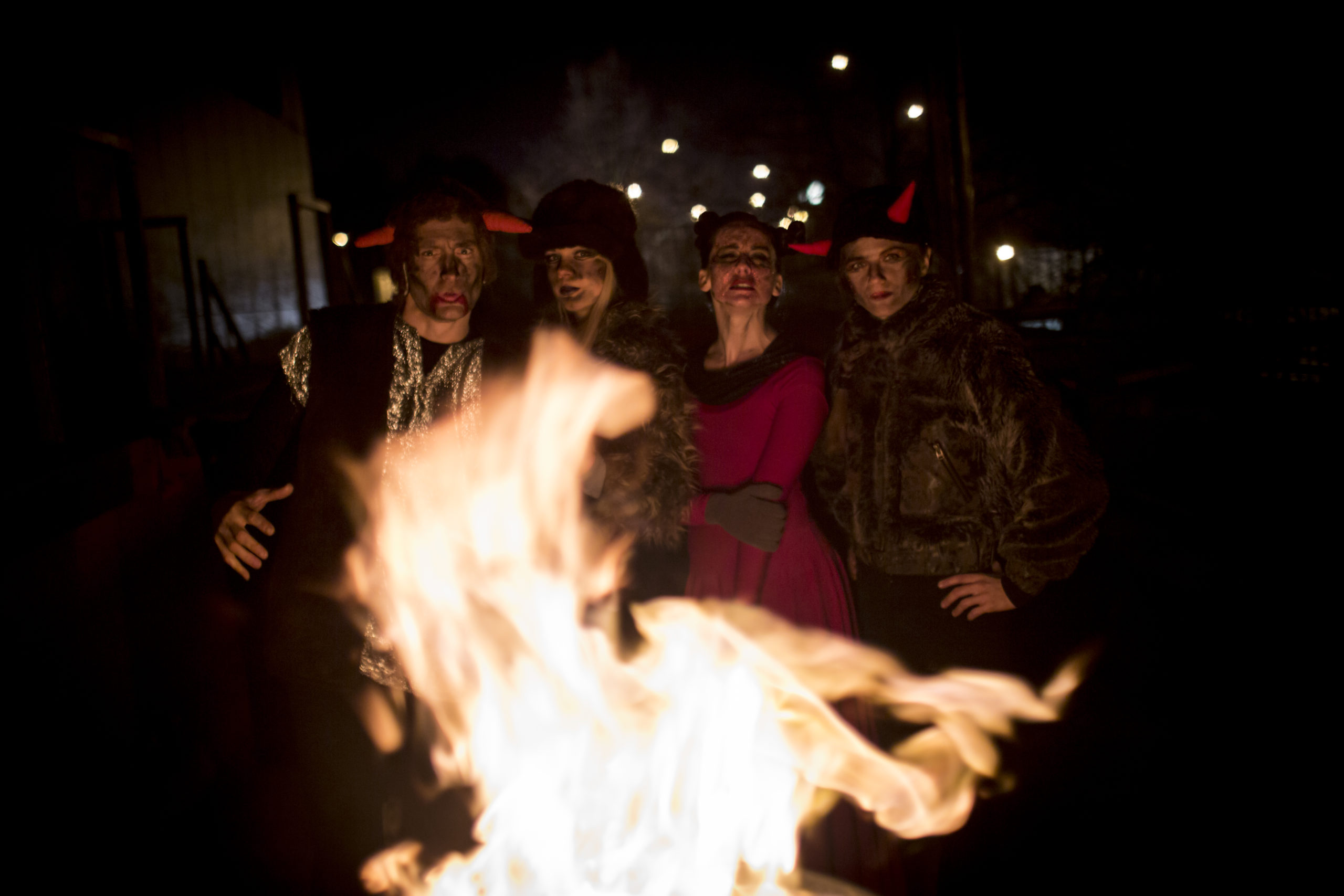 Hrají: Jaroslav Dolejší, Barbora Bartoňová, Tomáš Pintér, Eliška Brtnická, Adéla Jordáková, Klára Hajdinová, Mattia Comisso, Pavlína Podzimková, Michaela Kadlčíková, Zuzana Drábová, Veronika Vaculíková, Dominik Tesař, Roman Dzacar
Praktické informace:
Vstupenky jsou dostupné pouze v předprodeji, na místě je nebude možné zakoupit
V ceně dětské vstupenky je balíček od Mikuláše
Balíček od Mikuláše je pouze pro děti
Vstupenku musí mít děti i dospělí, výměnou za vstupenku budou zapůjčena sluchátka
Doporučený věk: 3-8 let
Představení ve Mlejně podpořila Městská část Praha 13 v rámci Rodinné politiky.